24/7 Customer Support: We have a team of live reps ready to help and answer any questions you have within a 24-hour time frame, 7 days a week.
 Safe & Secure Checkouts: We use state-of-the-art SSL Secure encryption to keep your personal and financial information 100% protected.
  Free Shipping Over Worldwide.
The History of the Taco Tool
We wanted to create a simple device that provides taco fans mess-free, crispy, and healthy taco shells to enjoy with friends and family. The Taco Tool is an easy to use device for any home, dorm room, boat, camper van, tour bus, etc. to allow oil-free tacos to be enjoyed.
One evening, john was in the kitchen with his family discussing their mutual love for tacos, but found themselves frustrated with the fact that once tortillas hit the oil, their tacos were no longer a healthy option. john always fought to lead a healthy lifestyle. With modern day cuisine, he found it to be a constant battle. During this conversation, a lightbulb went off and he immediately went to his garage to rig up the first version of the Taco tool. To his family's amazement, this device successfully created the first healthy taco shell, right from their toaster. The shell was crispy and oil-free. With thorough testing and multiple phases and versions the Taco Tool came to fruition.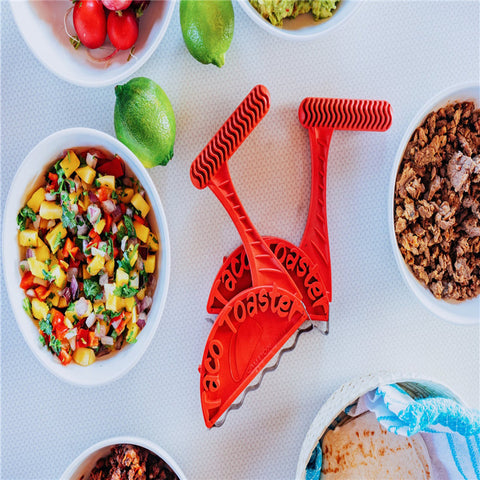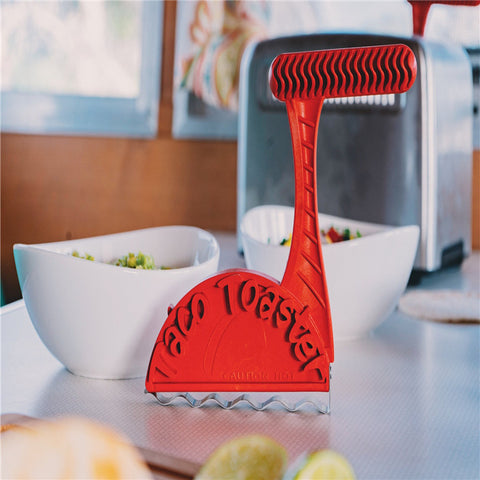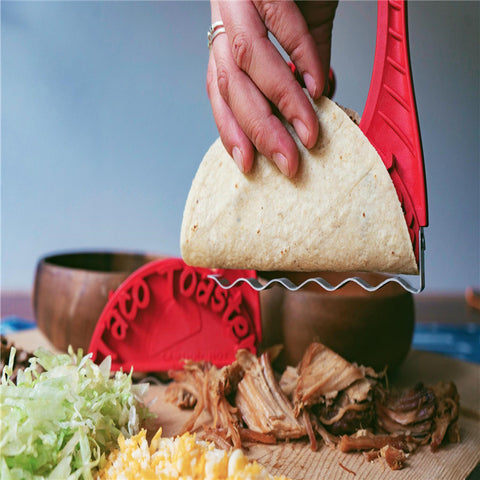 HEALTHY ALTERNATIVE: Forget Stale Store Bought Shells! , Way Better Than Oven Baked Shells ! Low Calorie ! Low Cholesterol ! Low Fat Taco Shells

FRESH & CONVENIENT: Forget the stale store bought hard shells! Create the perfect taco! No oil, no frying and no mess! It is also Dishwasher safe!

QUALITY: approved for direct food contact, BPA Free! Fits all standard toasters! 

CARE INSTRUCTIONS: Run under cold water after two consecutive uses to cool down material, as device becomes pliable over 525°F 

This tool is suitable for most bread machines
This product is a new tool for making taco, not a toaster, it just happens to be called Taco Toaster
Pro Taco Tips!
Heat your tortillas with a damp paper towel in the microwave for 15 seconds, then put them on your Taco tool and toast
*Run under cold water after two consecutive uses to cool down material, as device becomes pliable over 480°F.
*Taco Tool will be hot immediately after use. Lift from the outer portion of the handle upon use. Taco tool shaft may darken after a few uses, due to the intense heat inside the toaster.

Step By Step

Heat your tortillas in the microwave for 15 seconds

Then put them on your Taco Tool and toast

The Taco Tool fits all standard toasters

Fits any Standard 5 1/2 inch tortillas

Toast till desired crispness

Toasting duration may vary due to the wattage of the toaster